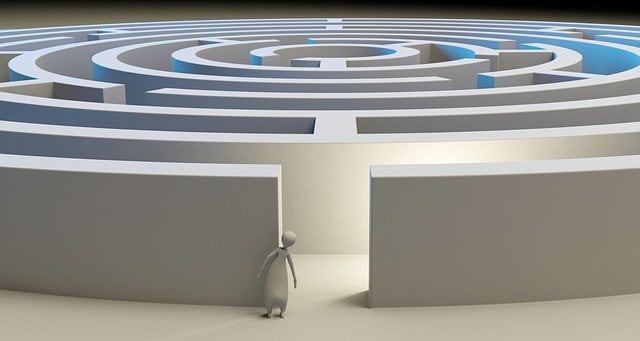 Problems Faced By Entrepreneurs While Starting a Startup
"Ideas are easy. Implementation is hard."
-Guy Kawasaki, AllTop Co-founder
Entrepreneurs face similar struggles to those in the states, globalization has created many markets as international and interrelated. Entrepreneurs need to be able to face failure with confidence to harness the energy required to persevere.
The struggles of an entrepreneur are plentiful; the ability to sleep very little at times and perfecting the skills for managing time and resources effectively are just a few of the challenges.
Cash Flow Management
Cash flow as we all know is an integral part of all business ventures.
Getting your business funded is one of the main issues that all businesses face and have to tackle in order to survive.
While you might have initial money saved up to start a business, they don't survive for long. A steady flow of cash is essential for small businesses to survive.
However, instances are not rare when entrepreneurs struggle with bill payment while waiting for bills to get cleared.
you always need to have extra funds to take care of bad days.
Also Like This: Social media for Business
Hiring employees & team building
Picking the right combination team for a startup is equally stressful as you have no idea how the team will work together.
It is also more difficult when posting job requirements to be specific about what exactly are you looking for and with what budget and benefits.
Supporting infrastructure
There are a number of support mechanisms that play a significant role in the lifecycle of startups which include incubators, science and technology parks, business development centers etc.
Lack of access to such support mechanisms increases the risk of failure.
Creating awareness in markets
Startups fail due to a lack of attention to limitations in the markets.
The environment for a startup is usually more difficult than for an established firm due to the uniqueness of the product.
The situation is more difficult for a new product as the startup has to build everything from scratch.
Raising Capital
Securing the capital to start a business has become easier today. However, you want to expand of business also requires capital and for a business to grow consistently, its expansion becomes important. Also, the problems with raising capital are the risks involved because more and more partners add to the company so decision-making is difficult.
Maintaining Reputation
In business, especially for ones that are built online or offline, reputation is everything after you have achieved success in it. One negative impact or customer feedback can potentially destroy all the growth and goodwill you have attained in years. So, it has always remained one of the necessary problems faced by today's entrepreneurs.
Facing Criticism
It is correctly said 'No pain no gain'.
An entrepreneur has to go through many stresses – whether it is related to its business or family.
One of the constant problems faced by entrepreneurs is criticism.
Even big entrepreneurs like Ratan Tata and NR Narayana Murthy have faced criticism and still face them.
As a new entrepreneur, you might face it more.
Sometimes these critics might even get personal as they'll feel jealous of and threatened by you.
Finding customers
It's really hard to attract customers for any company that is starting out especially if they are a business with a limiting marketing budget.
This problem always plays on every entrepreneur's mind and the fact that people tend to stick with well-known brands they're familiar with makes it harder for them to sell their products
Facing Failure
With the launching of new products and scaling new markets comes the notion of "failing fast". It's not necessary that every idea of yours will work. If you're trying a lot of new things, not everything will work and you will not succeed at each of those ideas.
"Don't worry about failure; you only have to be right once.
– Drew Houston, Dropbox Co-founder
Many other challenges like the inability to juggle their core functions with other distracting but necessary activities such as Accounting, Taxation, Dealing with Government Authorities, etc.
However, I definitely see this changing as globalization invades the world. There are plenty of opportunities and locals are starting to realize that. I see more aspiring entrepreneurs and wish them great success in their entrepreneurial journey.
I think it takes a lot of determination to ignore opposition from family and pressure from society, and the go-ahead to pursue what you believe is the right path for yourself.
Thank you for your time 😊
You also like to read this: Common Mistake By Small Business owners