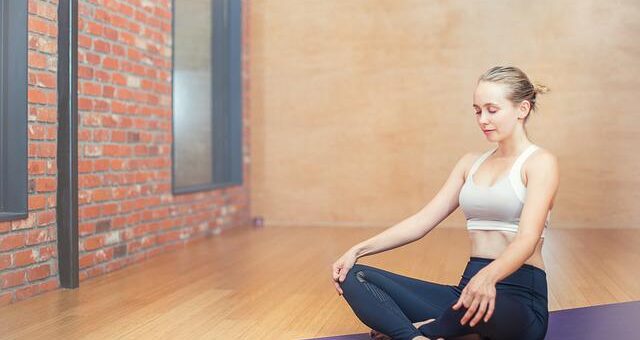 If you're a Pilates or Yoga studio owner, you know that it's essential to have a steady stream of new clients coming through your door. It can be tough to attract new people to your studio, especially in today's competitive market.
That's why I've put together this list of New Client Acquisition Strategies for Pilates and Yoga Studios. These campaigns will help introduce new people to your studio and increase revenue!
Why marketing your Pilates or Yoga studio is essential
Marketing your studio is essential to attracting new clients and keeping your business afloat. But what are the best ways to market your studio? And how can you make sure that your marketing campaigns are effective?
There are a lot of different marketing strategies out there, but not all are created equal. Some marketing strategies are more effective than others, and some are more expensive than others. That's why it's important to research and choose the right marketing strategy for your clients and your studio.
Here are a few marketing campaigns that I recommend for Pilates and Yoga studios:
Create a refer a friend campaign
Referral programs are a great way to attract new clients. And they're especially effective for Pilates and Yoga studios because word-of-mouth is such an important part of marketing in this industry. To create a refer-a-friend campaign, offer your current clients a discount or freebie for every new client that they refer to your studio. You can promote your referral program on your website, on social media, and in your studio. And you can make it even more effective by offering an incentive for the person who refers the most new clients. When you create a refer-a-friend campaign, you're essentially giving your current clients an incentive to spread the word about your studio. And that's exactly what you want!
Set a Challenge
Setting a challenge is a great way to attract new clients and get them excited about your studio. Choose a challenging pose or exercise or number of visits to the studio over a period of time. You can promote your challenge on social media in your studio. This is a great way to get people talking about your studio and to show off what you're all about.
Don't forget to follow up!
Once you've attracted new clients to your studio, it's important to follow up with them. Send them a welcome email, call them, or invite them to come back for another class. Whatever you do, make sure you stay in touch with your new clients and turn them into regular clients.
Offer a free or discounted trial
Trial classes are a fantastic approach to introducing new people to your studio. And they're especially successful if you give them away for free or at a discount. People love getting a bargain, so offering discounts is an easy way to attract new clients. This will allow potential consumers to sample your product and become interested in joining up for classes. This is an excellent method of getting people through the door and curious about your business. You may also promote other services such as specialized classes for toddlers, prenatal and postnatal mums, as well as men's sessions.
Host an event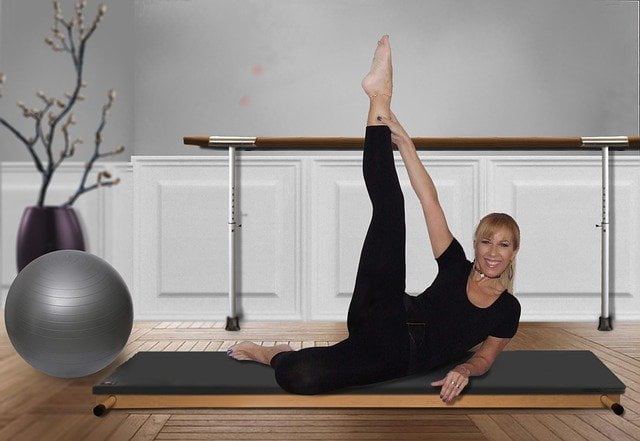 Events are a great way to attract new clients and build excitement about your studio. You can host all sorts of events, from happy hours to workshops. And you can promote your event on your website, on social media, and in your studio. Just make sure to choose an event that will appeal to your target market!
Tap into your email list
Just because someone is no longer attending your classes doesn't mean they are lost forever as a client. You can win them back by utilizing my top 5 reactivation emails. Remember, sometimes things are out of our control, and all it takes is starting the conversation again to get somebody back on board.
How can you make sure that your marketing campaigns are effective?
Marketing can be a considerable investment, so it's vital to ensure your money is well spent. Here are some tips to help you create a successful marketing campaign:
1. Set goals and measure results. This is so you can track your campaign's success and make changes if needed.
2. Know your ideal client and what type of campaign would appeal to them. If you know your target market, you can tailor your campaign specifically for them.
3. Focus on one message at a time. Trying to communicate too many messages will only confuse people.
4. Know what you want them to do after seeing your campaign. For example, book a trial or sign up for a membership.
5. Focus on long-term results, not just short-term gains. Marketing is a long-term investment, so don't give up after one try.
6. When you know what is working, repeat it! If something is successful, there's no need to fix what isn't broken.
7. Don't spend too much on one campaign. Spread your budget out over several smaller campaigns for maximum exposure.
These are just a few marketing campaigns you can use to attract new clients to your Pilates or Yoga studio. But no matter what marketing strategy you choose, remember that the most important thing is to be creative and have fun with it! Marketing should be an enjoyable process, not a chore. So get out there and start marketing your studio today!
Each campaign is tailored to reach potential clients differently and will help you grow your business.
Mehul Ghodasara is an SEO Analyst, Trens Analyst, Digital marketing analyst and writer. He loves to give you knowledge about the digital world for today's generation.