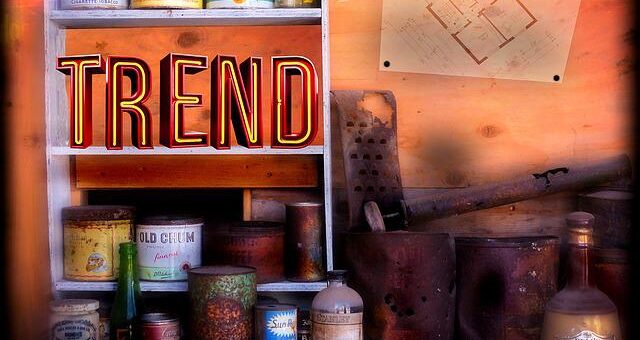 What's hot on Facebook? What is Cool? Is it still called Facebook? You ask yourself, gently pat your chin, and think deeply about social media savvy
Dealing with Facebook's frequent updates, algorithm changes, and new features can be difficult. But given that 2.91 billion users spend an average of 19.6 hours per month reading, watching, liking, scrolling, and commenting, it's something you need to know.
Top 10 Facebook Trends in 2022
1. Metaverse the newborn baby in the line
Meta helps build technologies that help people build and connect to their network, find the right communities, and grow their business digitally.
As we've dealt with the impact of COVID-19 over the past few months, two things have become clear. We need to adore the moments we have together. Even if it's physically impossible, the digital world can help us. I feel connected. But despite all the progress we've made, there's still work to be done to improve this digital experience, and the Metaverse can help us meet that challenge.
Imagine it's time to go back to school. Facebook is late for class, wearing a different haircut and futuristic shoes. They say they spent the summer at a transformative retreat, but now it's all about life in 3D. Oh, they call themselves "meta" now.
The Metaverse is a series of digital spaces containing immersive 3D experiences, all connected so you can easily navigate between them. With someone you can't physically be with, you get to do things you couldn't do in the physical world. It feels like a hybrid of today's online social experiences, sometimes augmented in three dimensions and projected onto the physical world. It's seamlessly stitched together so you can easily jump from one to the other.
It is the next evolution of social technology and the successor to the mobile internet. Thanks to technology, we could write, talk, and now see each other. The Metaverse will be the next step in making us feel like we share a common space.
2. Consumers build the Facebook platform to put together their information about Brands
According to the 2022 social media Trends Report, 53.2% of global internet users aged 16-24 use social media as their primary source of information when researching brands.
This means that in most cases, rather than visiting a company's website to find out who they are, what they offer, and how much they cost researchers and consumers are scrolling through social networks.
3. Messenger had become the essential tool for Social Ecommerce
Most brands don't have the resources to provide 24/7 online customer service and sales support. The bot has no rest time. A good Facebook chatbot can answer customer questions, track packages, recommend products, and close sales at any time of the day or night
According to the latest information available from Facebook, 40 million businesses use Messenger and there are only 300,000 active Messenger bots. With bots, you can create optimized experiences for your customers and followers and differentiate yourself from your competitors.
Benefits of using Facebook Chat Bots
Chatbots are used in websites, software and applications in spite of social networks.
64% said they would rather text her than call the business.
60% of respondents say they are open to receiving personal messages from businesses
Facebook Messenger is his third most active user after Facebook and WhatsApp.
Over 100 billion messages are exchanged through meta-apps every day
People spend an average of 3 hours a month on Facebook Messenger (19.6 hours a month on Facebook itself).
Meta reports that Facebook Messenger's potential advertising audience is he's 987.7 million.
Most people who message businesses (69% of them in the US) say that being able to do so increases brand trust.
4. More and more businesses are using Facebook Shops for their customers.
Since the launch of Facebook Shops in 2020 (when the COVID-19 pandemic began, shutting down many brick-and-mortar stores around the world), businesses large and small have established ways to sell officially on the platform. rice field. As of June 2021, Facebook Shops has 1 million monthly global users and he has 250 million active stores worldwide.
As such, the social commerce aspect of Facebook continues to grow. Some brands report 66% higher sales on their Facebook shop than on their own website. You can also use Facebook to send and receive business payments and end money to friends and charities
5. Live buying is on the rise
Live Shopping is Facebook's answer to consumers who want a more interactive experience and businesses who want to see their products in action. Facebook is the second most popular platform in the world for this kind of content, and companies benefit from people who enjoy experiencing the content in real-time.
Not only is live shopping more engaging than run-of-the-mill advertising, but it also provides a key point of authenticity for your business. Having a face on your brand increases your chances of getting scroller attention, and it's always good to humanize your account
6. Pandemic-inspired Facebook Live continues to thrive
Of course, Facebook Live isn't just about shopping. Especially during the COVID-19 pandemic, the platform's live video allowed people to broadcast news, events and even concerts safely from home. And even as the pandemic improves and in-person events resume, many continue to turn to Facebook for live virtual video.
As of November 2021, Facebook was second only to YouTube in terms of live video streaming (obviously, the powerful and established YouTube has a firm grip on video audiences everywhere).
7. Reel is a real money maker
Facebook Reel is available in 150 countries, and the new Facebook video format is "the fastest growing content format," according to the company.
Reels are suggested everywhere: stories, watch tabs, top of home feed, Facebook news feed. Attention-grabbing clips are not only a great way to waste an entire afternoon, but they're also a way for developers to monetize their platforms.
Creators can monetize public reels using overlay ads (if they participate in Facebook's in-stream advertising program). Overlay ads appear in front of reels, allowing viewers to see the entire reel and ads at the same time. His two types of overlay ads that Facebook currently has are banner ads (which appear at the bottom) and sticker ads (which creators can place in fixed positions on posts — like stickers).
The more people view and interact with the monetized reels, the more money the creators make. According to Facebook, the maximum you can earn in a month is $35,000. Stop looking too dirty.
8. Groups are centralized and easy to manage
2022 has already brought some great news for brands using Groups as part of their Facebook marketing strategy.
The company redesigned his Groups tab in 2019 to give everyone quick access to Groups. Since then, the platform has put more emphasis on groups as a way to connect.
In March 2022, Facebook announced "a new feature designed to help Facebook group admins keep their groups safe and healthy, reduce misinformation, and make it easier to manage and grow groups with relevant audiences." was announced.
9. Facebook Marketplace becomes the trending local shopping tool
As of January 2022, Facebook Marketplace ads could potentially reach 562.1 million people. This is many online shoppers. The marketplace is also often used by individuals to sell used furniture and ill-fitting clothes, unfortunately, purchased through online shopping, but it has also been an excellent choice for US companies selling new products
So, what's the difference between Facebook Marketplace and Facebook Shops? It depends a lot on the location. Market consumers are generally looking for items available in a particular region. Most marketplace transactions require consumers to collect the items themselves. This is less common than e-commerce transactions made through Facebook Shops. In other words, if you want to shop locally, Marketplace is a good place to start.
Overall, Facebook trends for 2022 are all about social commerce and social responsibility. This means it's easier for brands to connect with consumers, easier for consumers to connect with brands, and easier for all users to have a more consistent and positive experience with the app. Advances in AI technology are making the virtual world more and more like the real world. So meta.
10. Facebook is bringing down on the harmful content published
In 021, the company will deliver 4 million drug-related content (up from 2.7 million in Q3), 1.5 million gun-related content (up from 1.1 million), and 1.2 billion spam-related content. We have taken action against your content. (vs. 777 million).
Social media can be fun and uplifting, but there are always trolls, bots, and aunts that you avoid talking about at family dinners. (Yeah, who knew minion memes could get so inflammatory?)
The internet is notoriously difficult to regulate, but according to Facebook's 2021 Community Standards Enforcement Report, the spread of malicious content on Facebook is due in part to "improving and expanding our proactive detection techniques." area is decreasing.