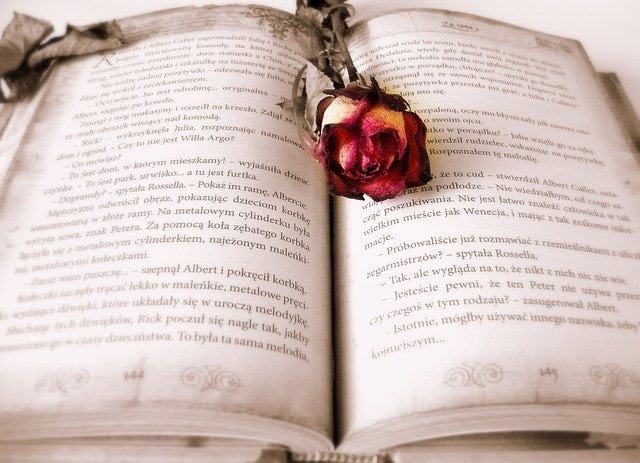 Love is one of the most popular genres in literature today, both for readers and writers of romance novels. Romantic novels explore themes that are universal to the human experience love, loss and companionship. And the best authors know how to weave in enough intrigue and suspense to make their stories addictive. Let's get right to the meat.

1.Pride and Prejudice by Jane Austen

"A lady's imagination is very rapid; it jumps from admiration to love, from love to matrimony in a
moment."

-Pride and Prejudice

By far the most beloved love story of all time, Pride and Prejudice is a great place to start. Elizabeth Bennett, Mr. Darcy, and the situation is set up in the first line: "It is a truth universally
acknowledged, that a single man in possession of a good fortune, must be in want of a wife.
Genres: Fiction, Satire, Novel of manners

"For where all love is, the speaking is unnecessary"

Outlander

Outlander is the first in a series of eight historical multi-genre novels by Diana Gabaldon. Published in 1991, it focuses on the Second World War-era nurse Claire Randall, who travels through time to 18th century Scotland and finds adventure and romance with the dashing Jamie Fraser.
Genre: Historical fiction, Science fantasy

"You are, and always have been, my dream."


The Notebook
The Notebook is a 1996 romantic novel by American novelist Nicholas Sparks, The novel was later adapted into a popular film of the same name, in 2004. The Indian Bollywood film, Zindagi Tere Naam, starring Mithun Chakraborty, is also based on it. The Notebook establishes Nicholas Sparks as a classic storyteller with a unique insight into the only emotion that really matters.
Genres: Novel, Romance novel, Fiction

4.The Hating Game: A Novel by Sally Thorne

"I hope it's not too forward of me to say, but your eyes are incredible, Lucy. I die when you
blink."

The Hating Game

Charming, self-deprecating, quick-witted and funny.' The New York Times best books. Debut author Sally Thorne bursts on the scene with a hilarious and sexy workplace comedy all about that thin, fine line between hate and love.
Genres: Novel, Romance novel, Fiction, Contemporary romance

5..Eleanor & Park by Rainbow Rowell

"Eleanor was right. She never looked nice. She looked like art, and art wasn't supposed to look
nice; it was supposed to make you feel something."


Eleanor & Park

Description Eleanor & Park is the first young adult novel written by Rainbow Rowell. Published
in 2012, the story follows dual narratives by Eleanor and Park, two misfits living in Omaha,
Nebraska from 1986 to 1987.The pure, fear-laced, yet steadily maturing relationship Eleanor
and Park develop is urgent and breathtaking and, of course, heartbreaking, too
Genres: Novel, Young adult fiction, Romance novel

6.Beautiful Disaster by Jamie McGuire

"Fighting, laughing, loving or crying, if it was with him, I was where I wanted to be."


Beautiful Disaster
Beautiful Disaster is a new adult novel by American author Jamie McGuire. It appeared first on the New York Times Best Seller list as a self-published novel in 2012.It is about a good girl dangerously drawn to the ultimate bad boy.
Genres: Novel, Fiction, Romance novel, Contemporary romance

7.The Happy Ever After Playlist by Abby Jimenez

"You can't control the bad things that happen to you. All you can do is decide how much of you
you're going to let them take."

The Happy Ever After
'Sweet and achingly romantic – a truly wonderful love story' Beth O'Leary, author of The Flatshare From the USA Today bestselling author of The Friend Zone comes an adorable and fresh romantic comedy about one trouble-making dog who brings together two perfect strangers.
Genres: Romance novel, Contemporary romance, Domestic Fiction

8.Me Before You by Jojo Moyes

"All I can say is that you make me… you make me into someone I couldn't even imagine. You
make me happy, even when you're awful. I would rather be with you – even the you that you
seem to think is diminished – than with anyone else in the world."

–Me Before You

Me Before You is a romance novel written by Jojo Moyes. The book was first published on 5 January 2012 in the United Kingdom.This tale of love-against-the odds . . .breaks your heart one minute, only to send it soaring again. Keep the tissues close! The author has woven a touching and heart-wrenching story through simple language and the creation of relatable, flawed, and complex characters.
Genres: Romance novel, Fiction

9.The Fault in Our Stars by John Green

"As he read, I fell in love the way you fall asleep: slowly, and then all at once."


The Fault in Our Stars
The Fault in our Stars is a book for everyone, be it people in their old age, or teens studying in school, this book is an ideal feel good and emotional novel for all. Written by John Green and published by Penguin UK, in the year 2013, this book has gone on to become a major seller in all parts of the world. It has sell more than ten million copies worldwide.
Genres: Novel, Young adult fiction, Romance novel

10.A Knight in Shining Armor by Jude Deveraux

"My soul will find yours."

A Knight in Shining Armor

New York Times bestselling author Jude Deveraux will capture your heart with signature classic novel, a time travel romance featuring a present-day heroine and a dashing hero from the sixteenth century! The book was great for what it was – a bit of romantic, escapist fluff.
Genres: Fiction, Romance, Historical, General
Mehul Ghodasara is an SEO Analyst, Trens Analyst, Digital marketing analyst and writer. He loves to give you knowledge about the digital world for today's generation.